Tile Reglazing Near St. Louis, MO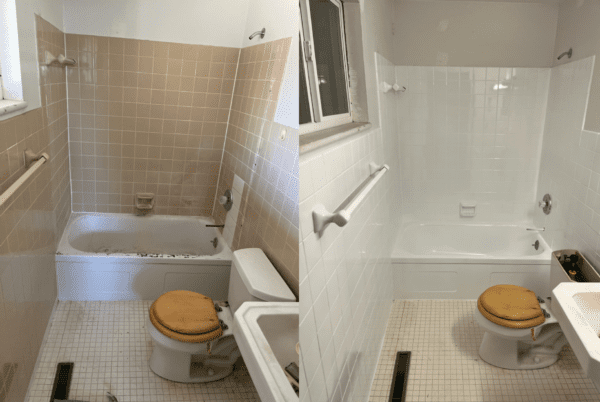 How Long Does It Take To Reglaze Tile?
Well that depends on the type of tile, the amount of tile, and the condition of the tile. Most wall tile reglazing projects can be completed in one day.
What If The Tile Has Been Reglazed Previously?
Then it should be professionally sanded before it's reglazed again. If we don't remove the failing coating it will continue to fail and take the new coating with it. You cannot apply a chemical stripper to tile or grout as it could damage them.
Can You Repair Chipped or Cracked Tile?
We can repair chipped tile, cracked tile, burn marks, discolored tile, faded tile, missing grout, and much more. Minor repairs are included in our refinishing estimates for significant repairs additional charges could apply. Contact our office for details at (314) 788-4717.
Do You Offer A Reglazing Warranty?
Yes we offer a 10 year reglazing warranty on all of the tile projects we reglaze.